Czech National Library of Technology
Event Information
Details
When
Wednesday, February 6, 2019
9:00-14:00
Where
Balling Hall
Technická 2710/6, 160 80
Praha 6-Dejvice, Czechia

About
The American Chemical Society's premier outreach program, ACS on Campus, will be coming to Czech National Library of Technology and in partnership with NTK and CzechELib on February 6! Join us for an exciting day of publishing tips, how to grow in peer review, and the latest from SciFinder. Network with local professionals and your peers and make lasting connections over networking breaks.

The event is FREE and open to all students and researchers studying the sciences-not just chemistry! Please check back soon for speaker announcements.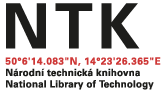 Agenda
9:45-10:30
10 Tips for Scholarly Publishing with the ACS Editors
10:30-10:45
Searching for Jobs with SciFinder
11:15-12:00
Peer Review: Why, How To, and What Not To Do
Featured Speakers
Pavel Jungwirth, Ph.D.
Senior Editor, Journal of Physical Chemistry
Senior Team Leader at the Institute of Organic Chemistry and Biochemistry, Acad. Sci. of the Czech Rep., Prague, Czech Republic Professor (External Faculty) at the Charles University in Prague, Faculty of Mathematics and Physics
Prof. Pavel Jungwirth received his M.Sc. in Physics, Charles University, Prague, Czech Republic, 1989. He then received his Ph.D. at J. Heyrovský Institute of Physical Chemistry, Czech Academy of Sciences, Prague, Czech Republic, 1993 under his thesis advisor: Prof. R. Zahradník. His research interests are molecular simulations of ions at biological aqueous interfaces, including interactions of ions with proteins and membranes. Hofmeister ion effects in protein salting out/salting in, denaturation, and enzymatic activity. Modelling direct and indirect DNA damage and structure and dynamics of solvated electrons. Effects of oxidation in cellular membranes. Role of ions in biological transport and signalling. The principal aim is to model at a molecular level proteins, biomembranes, and DNA, in their native aqueous environment with emphasis of ion specific effects. We employ state-of-the-art computational techniques spanning from classical molecular dynamics to ab initio quantum chemistry in direct contact with experimental biochemistry and molecular spectroscopy.