Federal University of Sao Paulo – 2018
Event Information
Details
When
Thursday, November 29, 2018
14:00-17:15
Where
Unifesp - Campus Baixada Santista
Instituto de Saúde e Sociedade / Instituto do Mar Edifício Acadêmico II - Anfitetro
Endereço: Rua Carvalho de Mendonça, 144 - Encruzilhada - Santos/SP -
CEP: 11070-100

Who
About
ACS on Campus, the American Chemical Society's flagship outreach program, is proud to partner with Federal University of Sao Paulo for a special event on November 29! Join us for an exciting afternoon of publishing discussions, featuring an in-depth look at copyright and ethics and our top 10 tips for on how to get published. Be sure not to miss out on SciFinder and ACS Reviewer Lab demonstrations to learn how to get the most from these valuable resources. You'll also be able to network and make lasting connections over networking breaks!
You'll hear from Prof. Osvaldo Novais de Oliveira Jr. an Associate Editor of ACS Applied Materials & Interfaces, Regiane Bracchi, the Market & Business Development Manager – Brasil of ACS Publications, and more!
The event is FREE and open to all students and researchers studying the sciences – not just chemistry! Registration is recommended.
Agenda
14:15-14:30
ACS Reviewer Lab, Author U and Publishing Center
15:00-15:15
ACS Career Resources to Advance Your Career
15:30-16:15
How to Get Published: Top 10 Tips for Scholarly Publishing
Featured Speakers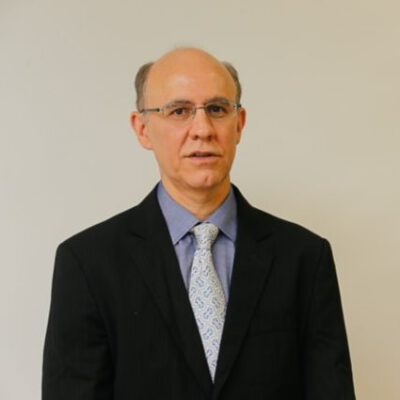 Osvaldo N. Oliveira Jr., Ph.D.
Executive Editor, ACS Applied Materials & Interfaces
Professor, São Carlos Institute of Physics, University of São Paulo, Brazil
Prof. Osvaldo N. Oliveira Jr. obtained his BSc and MSc from the University of São Paulo, and PhD from the University of Wales, Bangor (1990). He has led research into the fabrication of novel materials in the form of ultrathin films obtained with the Langmuir-Blodgett and self-assembly techniques. Prof. Oliveira is a founding member of the Interinstitutional Center for Computational Linguistics (NILC), a leading institute for natural language processing of Portuguese. In recent years, Prof. Oliveira has pioneered the combined use of methods from distinct fields of science, with the merge of methods of statistical physics and computer science to process text, and use of information visualization to enhance the performance of sensing and biosensing. This pioneering work is associated with the merge of nanotechnology with Big Data Analytics and machine learning. Prof. Oliveira has been the president of the Brazilian Materials Research Society since February, 2016. In 2006 he was awarded the Scopus Prize, given to 16 Brazilian researchers considered the most productive in terms of papers published and citations.
Regiane Bracchi
Market & Business Development Manager - Brasil, ACS Publications
Regiane Bracchi is a librarian with master's degree in Information Science. Bracchi has experience teaching as a professor of Library Science and has taught classes in many areas of information management.  For the past four years, Bracchi was Head of Libraries for one of the most important universities in Latin America, University of Campinas. Currently she is the Market & Business Development Manager from ACS. She is based in Brazil and my main role is support the Brazilian institutions in the use and application of all ACS products, publications and solutions, including publishing and author services.
Gabriel Kaetan Baio Ferreira
Training Consultant – Brasil, Chemical Abstacts Service (CAS)
Gabriel Ferreira is a chemist and obtained his MSc and PhD from the Federal University of Paraná (UFPR). He was a substitute teacher at the Catarinense Federal Institute (IFC) during one year, teaching Inorganic Chemistry for technician and undergraduate degrees. Part of his PhD studies was conducted at the Polytechnic University of Valencia, Spain and he has experience in Catalysis, Inorganic, Materials and Fine Chemistry and in Scientific Divulgation. Actually he works as a contracted Training Consultant in Brazil for the Chemical Abstracts Service (CAS), a division of the American Chemical Society.