Event Information
Details
When
Thursday, November 22, 2018
9:00-17:00
Where
Auditório do CPOM - Prédio da Oncologia Molecular.
Avenida João Baroni, 1331
Jardim Soares
Barretos - SP
14784-360
Brazil

About
ACS on Campus, the American Chemical Society's flagship outreach program, is proud to partner with Barretos Cancer Hospital! Our sessions will introduce you to publishing and informatics processes, and contribute to your professional development. You'll benefit from exposure to ACS editors and networking opportunities with local professionals and your peers. Don't miss out on the hands on scientific writing workshop held in the afternoon. 
You'll hear from Prof. Osvaldo Novais de Oliveira Jr. an Associate Editor of ACS Applied Materials & Interfaces, Regiane Bracchi, the Market & Business Development Manager – Brasil of ACS Publications, and more!
The event is FREE and open to all students and researchers studying the sciences – not just chemistry! Registration is recommended.
Agenda
10:15-10:30
ACS Resources and Author Portal Demonstration
10:45-11:30
Peer Review, Copyright & Ethics
11:30-12:30
How to Get Published: Top 10 Tips for Scholarly Publishing
14:00-15:30
Workshop in Scientific Writing
15:30-16:20
Final Discussion & Student Feedback
16:30-16:50
Fundamental Aspects for Writing Your Manuscript
16:50-17:20
Closing Remarks & Launching of the Book on Scientific Writing
Featured Speakers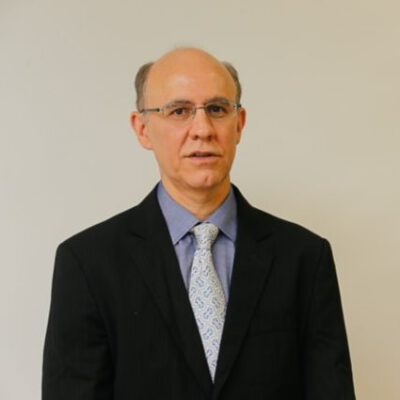 Osvaldo N. Oliveira Jr., Ph.D.
Executive Editor, ACS Applied Materials & Interfaces
Professor, São Carlos Institute of Physics, University of São Paulo, Brazil
Prof. Osvaldo N. Oliveira Jr. obtained his BSc and MSc from the University of São Paulo, and PhD from the University of Wales, Bangor (1990). He has led research into the fabrication of novel materials in the form of ultrathin films obtained with the Langmuir-Blodgett and self-assembly techniques. Prof. Oliveira is a founding member of the Interinstitutional Center for Computational Linguistics (NILC), a leading institute for natural language processing of Portuguese. In recent years, Prof. Oliveira has pioneered the combined use of methods from distinct fields of science, with the merge of methods of statistical physics and computer science to process text, and use of information visualization to enhance the performance of sensing and biosensing. This pioneering work is associated with the merge of nanotechnology with Big Data Analytics and machine learning. Prof. Oliveira has been the president of the Brazilian Materials Research Society since February, 2016. In 2006 he was awarded the Scopus Prize, given to 16 Brazilian researchers considered the most productive in terms of papers published and citations.
Marcos Vilela
Business Development Manager, Chemical Abstracts Service
Pharmacist, postgraduate in business administration and Project Management Professional certified by Project Management Institute, developed research project with controlled-release delivery systems, managed projects in the pharmaceutical industry in the areas of R&D and quality control, in the consulting worked with innovation projects for pharmaceutical industries, process improvement in reference hospitals in the country and health insurance, in the last 4 years have been working in multinational companies of databases and strategic consulting focused on chemical, life science, patent and bibliometric, is currently Business Development Manager for the Chemical Abstracts Service (CAS), a division of the American Chemical Society.
Ricardo dos Reis , Ph.D.
Staff of Gynecologic Oncology Department, Barretos Cancer Hospital
Professor at Posgraduated Course at Barretos Cancer Hospital Research Monitor of University of Texas - M D Anderson Cancer Center
The Prof. (1991) and a Master's and Ph.D. in Medicine: Medical Sciences from the Federal University of Rio Grande do Sul (2004/2007). He was professor of the University Center Feevale during two years. He was a contracted physician at the Female Genital Oncology and Gynecological Emergency Service of the Hospital de Clínicas of Porto Alegre from September 1995 to December 2007. He completed his PhD at the University of Texas / MD Anderson Cancer Center during the from July 2006 to April 2007. He has experience in the field of Medicine, with emphasis in Gynecological Oncology.  Read more: http://lattes.cnpq.br/8416912059755516
Regiane Bracchi
Market & Business Development Manager - Brasil, ACS Publications
Regiane Bracchi is a librarian with master's degree in Information Science. Bracchi has experience teaching as a professor of Library Science and has taught classes in many areas of information management.  For the past four years, Bracchi was Head of Libraries for one of the most important universities in Latin America, University of Campinas. Currently she is the Market & Business Development Manager from ACS. She is based in Brazil and my main role is support the Brazilian institutions in the use and application of all ACS products, publications and solutions, including publishing and author services.