Event Information
About
ACS on Campus is excited to host a special event in Boston at the UMASS Club. We welcome all students and early career researchers studying chemistry and the applied sciences in the Boston area to join us for a FREE program on April 12 featuring the ACS editors and local professionals in Boston.
Start the day with breakfast and networking with students from across the city. Programming features the career panel "Beyond the Bench," where you'll hear from professionals working outside the lab, and a demonstration on how to use SciFinder in your job search – it's not just for researching literature and patents! You'll also get tips from the ACS Editors on preparing a manuscript and how to master the peer review process.
Space is limited! Register now and reserve your spot at ACS on Campus! 
Are you an ACS member? Are you a member of an ACS Student Chapter? Join us for an exclusive networking event just for ACS and student chapter members at 5:30 pm, April 11 in the Highball Lounge. Meet other ACS members in the city and participate in networking games.
Not an ACS member? Want to join the fun? Sign up for ACS membership before April 6 to receive an invitation to the ACS member networking happy hour. Did we mention first-time members get 50% off their membership? Sign me up! 
Agenda
8:00-9:00
Registration and Networking Breakfast
9:15-10:15
Beyond the Bench:  Exploring Careers Outside of the Lab Coat (Panel Discussion)
10:15-10:30
Networking – The Key to Your Next Step
10:45-11:15
Searching for Jobs with SciFinder
11:15-12:15
How to Get Published: Top Ten Tips for a Successful Submission
12:25-13:10
Peer Review: Why, How to, and What Not to Do
Featured Speakers
Paul Chirik, Ph.D.
Editor-in-Chief, Organometallics
Edwards S. Sanford Professor of Chemistry, Princeton University
Paul Chirik was born in 1973 outside of Philadelphia, PA. In 1995 he earned his Bachelor of Science in Chemistry from Virginia Tech. During that time, he conducted undergraduate research with Professor Joseph S. Merola studying aqueous iridium chemistry. Chirik earned his Ph. D. with Professor John Bercaw at Caltech in 2000 and was awarded the Hebert Newby McCoy award for his dissertation on metallocene catalyzed olefin polymerization. After a brief postdoctoral appointment with Professor Christopher Cummins at MIT, Chirik began his independent career at Cornell University in 2001. In 2006, he was promoted to Associate Professor and in 2009 was named the Peter J. W. Debye Professor of Chemistry. In 2011, Chirik and his research group moved to Princeton University where was named the Edwards S. Sanford Professor of Chemistry. His teaching and research have been recognized with an Arthur C. Cope Scholar Award, the Blavatnik Award for Young Scientists, a Packard Fellowship in science and engineering, a Camille Dreyfus Teacher Scholar Award and an NSF CAREER Award. 
Margaret Grow-Sadler, Ph.D.
Project Manager, Graduate & Postdoctoral Scholars Office, American Chemical Society
Margaret Grow-Sadler is a Project Manager in the Graduate & Postdoctoral Scholars Office (GPSO) at the American Chemical Society (ACS).  She helps support graduate students and postdocs in the chemical sciences, mainly through career-related resources.  Margaret serves as the Associate Editor of the Graduate and Postdoctoral Chemist digital magazine, manages career development workshops, such as the Preparing for Life After Graduate School workshop, runs the office's social media presence, supports numerous activities at all ACS National Meetings, and assists with updating, maintaining, and administering the office's numerous other programs, workshops, and responsibilities. Margaret received her BS in chemistry from Villanova University in 2006 (Go Cats!) and her PhD in chemistry, focusing on organic and nanochemistry, from the University of Maryland, Baltimore County, in 2012.  She joined ACS after a two-year postdoctoral fellowship at Morgan State University in Baltimore, MD, where her research was microwave-assisted organic synthesis of cyanine dyes.
Joshua Bishop, Ph.D.
Associate Director, CPH IT & Informatics, Merck Research Labs
Josh graduated from Roger Williams University in 2005 with a dual degree in Biology and Chemistry. After RWU, he attended Boston University for his Masters and Ph.D. in Organic Chemistry and graduated in 2010.  After BU, Josh obtained a research fellowship to split time between the Massachusetts General Hospital and the Broad Institute to explore translational application of tool compounds for neuropsychiatric disorders. During his time at these facilities, Josh applied his synthetic and medicinal chemistry expertise to challenging chemical neurobiology problems as well as informatics visualization techniques for mapping cellular/disease pathways to better understand the mechanism of action for the tool compounds in question. After his fellowship, Josh was hired as a sales engineer for PerkinElmer Informatics supporting the life sciences division and then promoted to product manager for the Cheminformatics Portfolio (Chemdraw, e-Notebook and Spotfire). In April 2016, Josh took his current role as Associate Director at MRL IT where he is responsible for the IT and Informatics needs of the Global Chemistry organization supporting discovery through early development.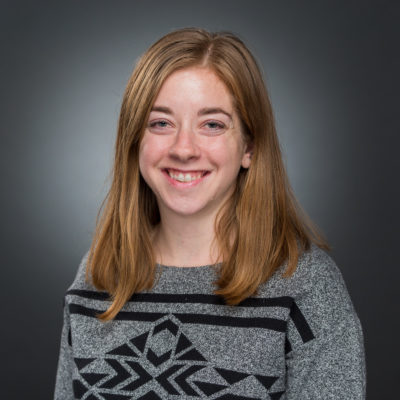 Becky Miller
Project Manager, Student Communities, American Chemical Society
Becky Miller is a Project Manager with the Student Communities team at the American Chemical Society (ACS). She manages the ACS international student chapter program and creates leadership development opportunities for undergraduate and graduate students. In this role, she coordinates ACS outreach efforts to international students and faculty in the chemical sciences, facilitates student programming at ACS and other scientific meetings, and manages the international student chapter grant program. Becky joined ACS in July 2017 from Organic Letters, an ACS Publication, at the University of Pennsylvania, and she has worked in global program strategy and development. Becky holds a BA in French and Comparative Literature from Bryn Mawr College.
Jacob Hooker, Ph.D.
Associate Editor, ACS Chemical Neuroscience
Phyllis and Jerome Lyle Rappaport MGH Research Scholar and Associate Neuroscientist, Massachusetts General Hospital
Jacob Hooker is currently the Phyllis and Jerome Lyle Rappaport MGH Research Scholar and Associate Neuroscientist at Massachusetts General Hospital. He is an Associate Professor of Radiology at Harvard Medical School and Director of Radiochemistry at the Martinos Center for Biomedical Imaging. Prof. Hooker also serves as an Associate Editor for ACS Chemical Neuroscience. Dr. Hooker grew up in Asheville, NC, received his undergraduate degrees at NC State University and then completed his PhD in chemistry at UC Berkeley. He has since been recognized by several national awards including being named a Kavli Fellow by the National Academy of Sciences, received a NARSAD Independent Investigator Award and was an inaugural recipient of the Talented 12 Award by C&E News. Prof. Hooker's lab has the mission of accelerating the study of the living, human brain and nervous system through development of application of molecular imaging agents. The lab has developed and patented several imaging technologies for neuroscience including, a first-in-class radiotracer for neuroepigenetic imaging.
Amanda Yarnell
Editorial Director, Chemical & Engineering News
Oversees C&EN's editorial operations.
A chemist by training and a journalist by passion, Amanda works for the American Chemical Society's flagship chemistry news outlet, Chemical & Engineering News.  She was an undergraduate at Johns Hopkins before doing her graduate work in chemistry at MIT, where she studied the mechanism of action of the cancer drug cisplatin. It's also where she discovered the world of science journalism, which inspired her to merge her fascination with the power and beauty of chemistry with her long-time love of telling stories. Soon thereafter she joined the staff of C&EN, where she has held various writing, editing, and leadership roles over the past 15 years. Today she oversees C&EN's editorial operations from her home office in Somerville, Massachusetts.
Heather L. Tierney, Ph.D.
Manager, Publication Ethics, American Chemical Society
After completing her Ph.D. in Chemistry at Tufts University, Heather joined the American Chemical Society (ACS) in 2010. In her time at ACS, Heather has worked as Managing Editor for the journals ACS Nano, Nano Letters, Accounts of Chemical Research, and Chemical Reviews. In 2016, Heather undertook a new role at ACS, as Managing Editor, Journals and Ethics Policy, and in 2018 she takes on the role of Manager, Publication Ethics. Heather helps to provide guidance on publication ethics and policy in accordance with industry standards as set by the Committee on Publication Ethics (COPE) and other external agencies. Heather is also a member of the COPE Council.
Caitlyn Mills
Chair, Northeastern Section Younger Chemists Committee (NSYCC)
Ph.D. Candidate, Chemistry and Chemical Biology , Northeastern University
Caitlyn graduated from the University of New Haven in 2012 with a dual degree in Forensic Science and Chemistry. From there, she moved to Boston to attend Northeastern University where she is currently in her final year of the Ph.D. program in the Chemistry and Chemical Biology Department. Her research is in protein function annotation, where she utilizes both computational chemistry and chemical biology techniques to assign function to proteins of unknown function. Caitlyn is active in her ACS Local Section (NESACS) as a Nominating Committee member and the current chair of the Northeastern Section Younger Chemists Committee (NSYCC). She is also a Conference Presence Committee member in the International Younger Chemists Network (IYCN). As a SciFinder Future Leaders Program participant (2017) and avid SciFinder user, Caitlyn will provide useful tips and tricks on using the program.