Event Information
Details
When
Wednesday, February 27, 2019
9:30-13:30
Where
Universidad de los Andes
Cra 1 No. 18A - 12 Bogota Colombia
Departamento de Química
Bloque Q- octavo piso
ML-513
Who
About
The American Chemical Society's premier outreach program, ACS on Campus, is coming to Universidad de los Andes on Wednesday, February 27th. Join us for an exciting day of publishing talks, career tips, and the latest ACS Resources you can use to grow your career. Network with local professionals and your peers and make lasting connections over breaks.
You'll hear from Prof. Jonathan Sweedler, Editor-in-Chief of Analytical Chemistry, Prof. Monica A. Cotta, an Associate Editor of ACS Applied Nano Materials, and more!
The event is FREE and open to all students and researchers studying the sciences-not just chemistry! You do not have to be a student of Universidad de los Andes to attend.
Please check back soon for program announcements and to register.
Agenda
10:10-11:00
Publishing & Science Communications Panel Discussion with the ACS Editors
11:00-11:45
Advance Your Career with ACS
Featured Speakers
Jonathan V. Sweedler. Ph.D.
Editor-in-Chief, Analytical Chemistry
James R. Eiszner Family Endowed Chair in Chemistry and Director, School of Chemical Sciences, University of Illinois
Professor Sweedler received his B.S. degree in Chemistry from the University of California at Davis in 1983, and his Ph.D. from the University of Arizona in 1989. Thereafter, he was an NSF Postdoctoral Fellow at Stanford University before joining the faculty at Illinois in 1991. His research interests are in bioanalytical chemistry, and focus on developing new methods for assaying the chemistry occurring in nanoliter-volume samples, and applying these analytical methods to characterize the molecular forms, distribution, and dynamic release of neurotransmitters and neuropeptides from a range of animal models. Professor Sweedler is Editor-in-Chief of the journal Analytical Chemistry.
Monica A. Cotta, Ph.D.
Associate Editor, ACS Applied Nano Materials
Full Professor, Physics, University of Campinas, Brazil
Monica A. Cotta is a Full Professor in Physics at University of Campinas, Brazil, where she earned her PhD in 1991. She was formerly involved in telecommunications research at AT&T Bell Laboratories (Murray Hill, USA, 1991-1993) and Telebras (Campinas, Brazil,1993-1996). She is currently a CNPq Research Scholarship recipient (Brazil) and works on nanomaterials synthesis and characterization, and their application to biology-related investigations."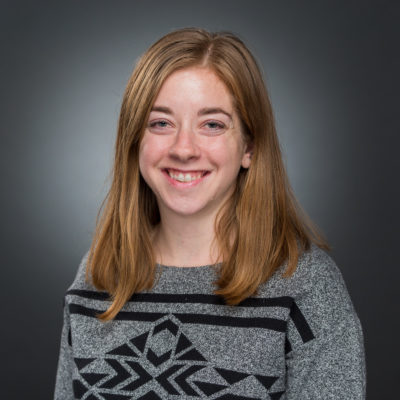 Becky Miller
Project Manager, Student Communities, American Chemical Society
Becky Miller is a Project Manager with the Student Communities team at the American Chemical Society (ACS). She manages the ACS international student chapter program and creates leadership development opportunities for undergraduate and graduate students. In this role, she coordinates ACS outreach efforts to international students and faculty in the chemical sciences, facilitates student programming at ACS and other scientific meetings, and manages the international student chapter grant program. Becky joined ACS in July 2017 from Organic Letters, an ACS Publication, at the University of Pennsylvania, and she has worked in global program strategy and development. Becky holds a BA in French and Comparative Literature from Bryn Mawr College.
Gilmar Rosas
Marketing Program Manager, Global Events
Gilmar Rosas is a Marketing Program Manager with the Global Events team at the American Chemical Society (ACS). He manages marketing and program development for the ACS on Campus program and identifies creative ways to engage with students. In this role, he develops outreach efforts designed to connect students with ACS on Campus and develop helpful and engaging programming. Gilmar joined ACS in 2018 with a background in digital marketing and program management. Gilmar holds a BA in Sociology from American University.
Shannon O'Reilly
Senior Global Outreach Manager, Publications Division, American Chemical Society
Shannon O'Reilly is the Senior Global Outreach Manager for ACS Publications, a division of the American Chemical Society (ACS). Shannon earned her Bachelor of Arts in English from the George Washington University.  She has extensive experience in event and outreach marketing from her previous roles at Public Broadcasting Service (PBS) and the National Endowment for the Humanities (NEH). She is responsible for helping to shape and establish the strategic global outreach vision and strategy for ACS Publications and its portfolio of journal and products. Shannon is also the program manager for ACS on Campus, the flagship outreach program for the American Chemical Society. She oversees events and programs at institutions around the world, bringing leaders in chemistry, publishing, research, science communication, and career development to the doorsteps of students and young researchers. Shannon is currently pursuing her Masters of Professional Studies with a concentration in Publishing at the George Washington University.
Carlos Toro, Ph.D.
Managing Editor – ACS Earth and Space Chemistry, ACS Photonics, and Chemistry of Materials
Dr. Toro earned his Bachelor's degree in Chemistry from La Universidad del Zulia (Venezuela), where he was started his academic career as a computational chemist. In 2010, Carlos obtained his Doctorate degree in Chemistry (Material Science track) from the University of Central Florida, where he used multi-photon absorption spectroscopy to study the nonlinear optical properties of chiral molecules. Afterwards, Dr. Toro held a position as the Ellen D. Williams Distinguished Postdoctoral Fellow at the University of Maryland, where his research focused on the study of high resolution transient infrared absorption spectroscopy of molecular super rotors. In Spring 2014, he joined the ACS Publications Division as Managing Editor.