Event Information
About
ACS on Campus is partnering with Applied Materials to host an interactive afternoon program featuring ACS experts. Don't miss this opportunity to develop your science communication skills and learn to leverage mentorship at every stage of your career!
Network with ACS Editors, local professionals, and peers and make lasting connections.
This event is FREE and open to all members of the Applied Materials community. All who attend the full event will receive a personalized participation certificate and the chance to win great prizes!
12:00-2pm Pacific
Agenda
12:10-13:00
Communication Skills, Collaborations, and Networking
Pamela Tadross, Ph.D., Associate Editor, Organic Process Research & Development
13:00-13:50
A Guide to Strong Mentor/Mentee Relationships
Natalia Martin, Ph.D., Program Manager, ACS Career and Professional Education Office
Featured Speakers
Pamela Tadross, Ph.D.
Associate Editor, Organic Process Research & Development
Director of Engineering, Merck & Co. Inc.
Pam Tadross is a Director of Engineering in the Merck Manufacturing Division (MMD).  Beginning July 1, she will assume responsibility for the Las Piedras Operations (LPO) Site as the Pharmaceutical Technical Operations Lead for that site. Previously, Pam served as the Technical Product Steward for the commercial products Bridion,Molnupiravir, and Belsomra, leading the technical teams for each product focused on enabling the end-to-end technical elements of their strategic supply objectives. Additionally, as Group Leader for the Technical Product Stewards Team, Pam is accountable for a team of Stewards supporting a broad portfolio of products across several therapeutic areas.  Prior to joining Technical Product Stewardship, Pam primarily supported commercialization, validation, and commercial manufacturing of active pharmaceutical ingredients (APIs) in MMD.  Pam came to Merck through the acquisition of Cubist Pharmaceuticals, where she was a process development scientist for 1 week prior to the announcement of Merck's acquisition of Cubist.  Her pharmaceutical career with Cubist and Merck started in 2014 following completion of an NIH Postdoctoral Fellowship at Harvard University, focusing on asymmetric catalysis. Pam completed her Ph.D. in synthetic organic chemistry at Caltech in 2011, where she studied the exploitation of reactive aryne intermediates in natural product synthesis.  In 2005, Pam received her B.S. in chemistry from NYU, where she also studied Latin. A native of Brooklyn, New York, Pam currently works in Puerto Rico and remotely from her home in Natick, Massachusetts, which she shares with her husband, Chris.  In her free time, Pam enjoys landscape photography, knitting and sewing, cooking and baking, cross-country skiing, and traveling with her husband.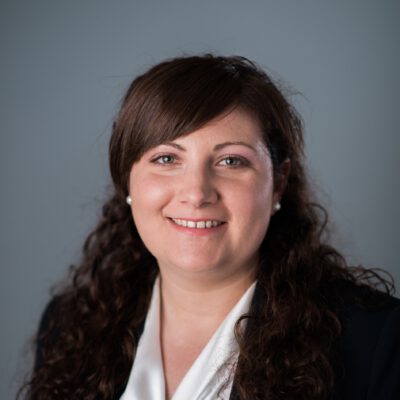 Natalia Martin, Ph.D.
Program Manager, ACS Career and Professional Education Office
Natalia Martin, Ph.D., is a program manager at the ACS Career and Professional Education Office, where she contributes to the development and deployment of content strategy and programing, with a special focus on Professional Education. Dr. Martin is also currently a member of the Board of Directors of the National Postdoctoral Association. Prior to joining the CEPG team, she served as project manager at the ACS Graduate and Postdoctoral Scholars Office. Dr. Martin has a B.S. in Biotechnology and Ph.D. in Biological Sciences from the Universidad Nacional de Rosario, Argentina.  She has over 12 years of experience in STEM research and over 4 years of experience in scientific career and professional development.