Federal University of Technology – Paraná (UTFPR)
Event Information
Details
When
Tuesday, June 30, 2020
15:00-16:30
Where
Virtual Event
Login details will be sent to registrants
About
ACS on Campus is excited to partner with the Federal University of Technology – Paraná (UTFPR) on June 30 to bring students and researchers "off-campus" with this virtual event. Join us online to learn more about the publishing process and ACS resources available to help you along the way.
The program will start at 3:00 PM Brasilia time / 2:00 PM US-Eastern.
Thank you for your interest in this Virtual Event with ACS on Campus. This event has reached its virtual capacity and registration is now closed. Please check back later for more from the ACS on Campus team!
Agenda
15:10-15:55
10 Tips for Scholarly Publishing for Non-Native English Speakers
Prof. Osvaldo, Executive Editor, ACS Applied Materials and Interfaces
Prof. Dave Whitten, Associate Editor, ACS Applied Materials and Interfaces
16:10-16:25
ACS Student Chapters Networking Break
16:25-16:30
Closing Remarks & Resources to Grow Your Future
Featured Speakers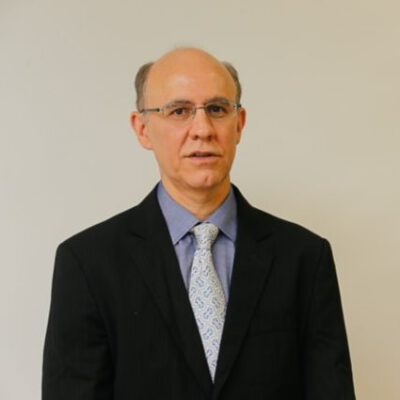 Osvaldo N. Oliveira Jr., Ph.D.
Executive Editor, ACS Applied Materials & Interfaces
Professor, São Carlos Institute of Physics, University of São Paulo, Brazil
Prof. Osvaldo N. Oliveira Jr. obtained his BSc and MSc from the University of São Paulo, and PhD from the University of Wales, Bangor (1990). He has led research into the fabrication of novel materials in the form of ultrathin films obtained with the Langmuir-Blodgett and self-assembly techniques. Prof. Oliveira is a founding member of the Interinstitutional Center for Computational Linguistics (NILC), a leading institute for natural language processing of Portuguese. In recent years, Prof. Oliveira has pioneered the combined use of methods from distinct fields of science, with the merge of methods of statistical physics and computer science to process text, and use of information visualization to enhance the performance of sensing and biosensing. This pioneering work is associated with the merge of nanotechnology with Big Data Analytics and machine learning. Prof. Oliveira is the vice-president of the International Union of Materials Research Societies. In 2006 he was awarded the Scopus Prize, given to 16 Brazilian researchers considered the most productive in terms of papers published and citations.
David G. Whitten, Ph.D.
Associate Editor, ACS Applied Materials and Interfaces
Distinguished Professor, University of New Mexico
Dr. David Whitten has over 50 years of experience as a scientist and an academic. He joined the University of New Mexico in 2005 and has since excelled as an inventor, disclosing 33 technologies and has received 17 issued patents. He was selected as a Distinguished Professor in 2016 and is the Associate Director for the Center for Biomedical Engineering. He also serves as Associate Editor for ACS Applied Materials and Interfaces.  Dr. Whitten explores the mechanisms by which different compounds function and their potential application as antimicrobials.