Event Information
Details
When
Monday, October 5, 2020
14:00-16:05
About
ACS on Campus is the American Chemical Society's premier outreach program, bringing professional development programming to students and early career researchers around the world. Join us on 5 October to learn about the benefits of joining a scientific society, understand how SciFinder-n can help you in your research process, and gain more insight into open access, copyright and ethics basics, and more! Register for 5 October
Save the Date – For a deeper dive into SciFinder-n and to hear from an exciting panel of professionals, we encourage you to also register for another day of programming led by CAS, a division of the American Chemical Society. This event will be held on 6 October from 10:00am – 5:00pm CEST. Register for 6 October
All times are local time in Germany (GMT+2)
Agenda
14:00-14:30
Opening Remarks & Scientific Lecture
H.N. Cheng, Ph.D.; Research Chemist, USDA Southern Regional Research Center, ACS President-Elect
14:30-14:50
Membership Benefits w/ ACS & GDCH
Dr. Hans-Georg Weinig, Director Education, Career and Science, GDCh & Christopher LaPrade, Senior Manager, Global Relations at ACS
15:00-15:30
SciFinder-n Best Practices
Dr. Karin Färber, Strategic Account Manager, ACS & CSS Members
15:30-15:50
Your Rights & Responsibilities: Open Access, Copyright & Ethics
Dr. Sonja Krane, Associate Publisher, ACS Publications
15:50-16:00
Live Q&A
Moderator: Dr. Sybille Geisenheyner, Director Open Science Strategy & Licensing, American Chemical Society
16:00-16:05
Closing Remarks
H.N. Cheng, Ph.D.; Research Chemist, USDA Southern Regional Research Center, ACS President-Elect
Featured Speakers
H. N. Cheng, Ph.D.
2021 ACS President
Research Chemist at USDA Southern Regional Research Center in New Orleans
H. N. Cheng obtained his B.S. from UCLA and his Ph.D. from the University of Illinois at Urbana-Champaign. As part of this work, he has been involved with the use of biobased materials, biocatalysis, green processing, and green methodology. He is currently a Research Chemist at USDA Southern Regional Research Center in New Orleans. Prior to 2009, he was Senior Research Fellow at Hercules Incorporated (now Ashland, Inc.) in Wilmington, Delaware, where he held various R&D and managerial positions.
Karin Färber, Ph.D.
Strategic Account Manager, CAS
As a Ph.D. Biologists (area Biochemistry) Karin joined CAS in 2001 after working for a scientific consulting company as a trainer and consultant. At CAS Karin has held various roles as Trainer and in Sales. Since 2019 Karin is enabling German Academics and Governmental Research Institutes to get the best out of CAS resources as Strategic Account Manager.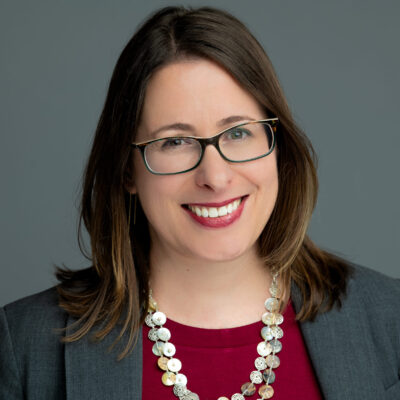 Sonja Krane, Ph.D.
Senior Associate Publisher, American Chemical Society, Publications Division
Sonja Krane, Ph.D., is Senior Associate Publisher at the American Chemical Society. Following undergraduate and graduate studies in chemistry, as well as work experience as a medicinal chemist, Sonja joined the ACS Publications Division as Managing Editor of the Journal of the American Chemical Society. She currently manages a portfolio of thirteen journals and, in this role, she supports the strategic development of these titles and the implementation of editorial initiatives that enable the journals to excel in their fields. She has led efforts to launch new titles, including expansion of the ACS's Environmental Science & Technology portfolio. Sonja contributed to the overhaul of the journal licensing options in support of ACS Publications' Open Science program, and she led the successful development and launch of several Artificial Intelligence-Assisted tools across the journal portfolio.
Sybille Geisenheyner, Ph.D.
Director Open Science Strategy & Licensing, ACS Publications
Since July 2020 Sybille is Director of Open Science Strategy & Licensing at ACS Pubs. Sybille's job is to strategically position the organization in this regard, both internally and externally. ACS' open access journals, including JACS Au and our forthcoming ACS Au suite of titles, were established in response to the need for completely open access journals that we anticipate growing significantly in the next few years. Before she was working for the Royal Society of Chemistry overseeing Europe, Middle East, Africa & India. There, too, her focus was on Open Access and Open Science in the broader sense. During her twenty + years in the industry, Sybille has worked for organizations such as SilverPlatter, Walter de Gruyter, Thomson Reuters and WoltersKluwer.
Lena Blumenthal
Customer Success Specialist, CAS
Lena is a chemist and received her B.Sc. as well as her M.Sc. from RWTH Aachen University, Germany. After some years of intensive research on industrially feasible synthesis of biofuels she joined CAS to train our customers in Europe and all over the world.
Jeanne Fronert, Ph.D.
Customer Success Specialist, CAS
Jeanne finished her studies of organic chemistry in the summer of 2015. After working in the Institute of Organic Chemistry she went into business on her own as a sales representative in the field of dentistry. Missing the reference to chemistry she now is very happy to be part of the ACSi sales team since June 2016. In January 2019, she transitioned to the role of Customer Success Specialist.
Christopher LaPrade, MA
Senior Manager, Global Engagement, ACS Membership
Christopher LaPrade is the Senior Manager for Global Engagement in the ACS Membership Division. In this role, Christopher works to develop ACS's international collaboration efforts with U.S. and foreign government entities, partner chemical societies, institutes and multilateral organizations worldwide. Prior to joining ACS in 2014, Christopher worked in a similar role at the Society for Neuroscience (SfN) building global partnerships and institutional capacity in emerging scientific communities and worked in higher education in Aachen, Germany. Christopher resides in Washington, D.C. and holds an M.A. in International Business & Policy from Georgetown University.
Dr. Hans-Georg Weinig
Director Education, Career and Science
German Chemical Society (GDCh)
Hans-Georg studied chemistry in Marburg and Munich, he holds a PhD in organic and bio-organic chemistry from Humboldt University of Berlin. After a post-doctoral stay at University of Rome "La Sapienza" he joined an SME in Berlin engaged in technology transfer as well as environmental governance and consulting projects (focus Russia). In 2007 he became scientific officer in the head office of the Leibniz Association in Bonn. In November 2009 Hans-Georg joined the German Chemical Society (GDCh) in Frankfurt am Main as scientific coordinator at the GDCh Executive Director's office. From 2011 he is Director Education & Science at GDCh, since 2016 he is Director Education, Career and Science. His tasks include international affairs, chemistry education and advanced training, organization of multilateral scientific conferences, scientific consulting of policy makers, public and media, promoting science and career pathways in science as well as exchange of young scientists.