Event Information
Details
When
Monday, August 9, 2021
14:00-16:45
Where
Vhall platform, the registration will be open soon!
About
ACS on Campus is excited to partner with Soochow University on August 9 to bring you this "off-campus" virtual event full of information about the publishing process and ACS resources available to help you along the way.
What You Will Learn:
Strategies to prepare a well-organized, carefully crafted manuscript
How to choose the best journal for your research
What editors look for when reviewing submissions and qualifications needed to become a reviewer
What ACS Resources you can use to grow your career
SciFinderⁿ new features and contents
What Library resources you can get
The program is FREE and open to all students and researchers studying the sciences – not just chemistry. You do not have to be a student at Soochow University to attend.
Come for the information, stay for the chance to win a prize.
Registration will be open soon!
Agenda
14:00-14:10
Opening Remarks & ACS Resources
14:10-14:20
Soochow University Library Resources
Prof. Weidong Wang, Deputy Director of Soochow University Library
14:20-15:05
Scientific Talk
Prof. Nanfeng Zheng, Senior Editor, ACS Central Science 
15:05-15:35
How to Get Involved in Peer Review 
Jingjing (Grace) Lv, Editorial Services Manager, ACS Publications
15:40-16:25
Scientific Writing and Communication Skills
Prof. Jiaxing Huang, Editor-in-Chief , Accounts of Materials Research
16:25-16:45
SciFinderⁿ Session
Dr. Xin Qian, CAS
Featured Speakers
Nanfeng Zheng, Ph.D
Senior Editor, ACS Central Science
Professor, Xiamen University
Professor Nanfeng Zheng received his B.S. from Xiamen Univ. in 1998. In 2005, he obtained his Ph.D. degree from Univ. of California-Riverside. During 2005-2007, he worked as a research associate at Univ. of California-Santa Barbara. In 2007, he moved to Xiamen Univ. as a full professor. He is currently a Changjiang Chair professor at Xiamen Univ. and also serves as deputy director of Collaborative Innovation Center of Chemistry for Energy Materials. He has received a number of awards including National Natural Science Award of China (Second Prize, 2018), Chinese National Young Scientist Award (2016), Distinguished Young Investigator Award from NSF-China (2009). Dr. Zheng's research interests mainly focus on the surface and interface chemistry of functional materials for both fundamental research and practical applications, particularly in the fields of catalysis, energy and environmental science. He has published 180 articles with over 17000 citations.
Prof. Jiaxing Huang
Editor-in-Chief, Accounts of Materials Research
Westlake University
Jiaxing Huang is now a chair professor of Materials  at Westlake University. Prof. Huang graduated from the University of Science and Technology of China in 2000 with a bachelor's degree, graduated with a Ph.D. from UCLA in 2004, and then engaged in post-doctoral research at the University of California, Berkeley. Formally taught at Northwestern University in 2007, and served as a full professor of the Department of Materials of Northwestern University from 2017 to 2021.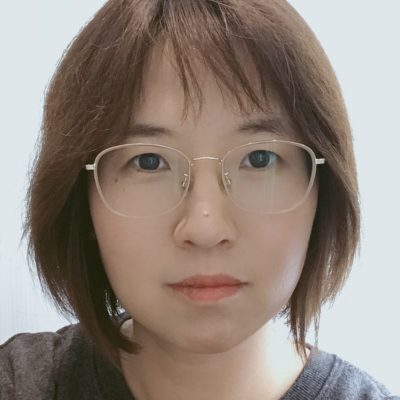 Jingjing (Grace) Lv
Editorial Services Manager, ACS Publications
Grace joined ACS Publications in 2018 and is currently the primary Point of Contact for Editorial Services in China, which is responsible for leading and developing author, reviewer and researcher services program, supporting the strategic outreach initiatives in China, and engaging with the local scientific community.
Dr. Cyrene Qian
Senior Customer Success Specialist, CAS
Dr. Cyrene Qian joined CAS in November 2015. She is responsible for the training, promotion and designing the case study for CAS solutions, such as SciFinder, PatentPak, etc. Dr. Qian is an expert in retrieving scientific information of chemistry, chemical engineering, energy, pharmacy, biology, material science via SciFinder and other CAS solutions; and she is also familiar with different types of chemical information searching tools. Before joining CAS, Dr. Qian worked as Associated Professor at the National Center for NANO Science and Technology, Chinese Academy of Sciences. Before that she did her post-doc research in the Dept. of Materials, University of Oxford since October 2013. She received her PhD degree in organic chemistry in Ecole Polytechnique, France; she got her master's degree in chemistry in Memorial University, Canada and she got her Bachelor's Degree of Materials Chemistry and Bachelor's Degree of Business in Nankai University.