São Paulo State University (Unesp) – Virtual Event
Event Information
About
Thank you for attending this ACS on Campus event!
———————–
ACS on Campus will hold a virtual event for students and researchers at São Paulo State University on April 7. Join us for an exciting session of publishing talks, career tips, and the latest ACS Resources you can use to grow your career. Network with local professionals and peers and make lasting connections.
The event is FREE and open to all students and researchers studying the sciences, not just chemistry! All attendees will receive a personalized participation certificate after the event. Note: you will need a free ACS ID to register.
Wednesday, April 7
2:00-4:00pm (GMT-3) | 1:00-3:00pm (Eastern)
Agenda
14:05-14:45
Your Rights and Responsibilities: Open Access, Copyright, and Ethics
Sonja Krane, Associate Publisher, ACS Publications
Heather L. Tierney, Manager, Publication Ethics, ACS Publications
14:45-15:20
10 Tips for Scholarly Publishing
Thereza A. Soares, Associate Editor, Journal of Chemical Information and Modeling
15:20-15:55
Beyond the Bench: Exploring Careers Outside of the Lab Coat
Jeanne Garbarino, Director of Science Outreach, Rockefeller University
Gabriel Kaetan Baio Ferreira, Training Consultant – Brasil, CAS
Nacole B. King, Senior Physical Scientist, Government Accountability Office
15:55-16:00
ACS Resources and Closing Remarks
Featured Speakers
Thereza A. Soares, Ph.D.
Executive, ACS Journal of Chemical Information and Modeling
Professor, Department of Chemistry, University of São Paulo, Brazil
Dr. Soares holds a Ph.D. in chemistry with major in computational chemistry from the Federal University of Pernambuco, Brazil and a postdoctoral training at the Swiss Federal Institute of Technology in Zurich, Switzerland. Dr. Soares worked as research scientist the Pacific Northwest National Laboratory (2005-2009), full professor at the Federal University of Pernambuco, Brazil (2010-2021) and held invited professorships at the Swiss Federal Institute of Technology in Lausanne, Switzerland (2013), Umeå University, Sweden (2016), the National Institute Infectious Diseases, Japan (2019) and University of Oslo, Norway (2020, 2021-2026). Her main research interest is in the development and application of computational chemistry methodologies to understand molecular processes and to interpret experimental observations in soft matter with emphasis on bacterial lipopolysaccharide membranes.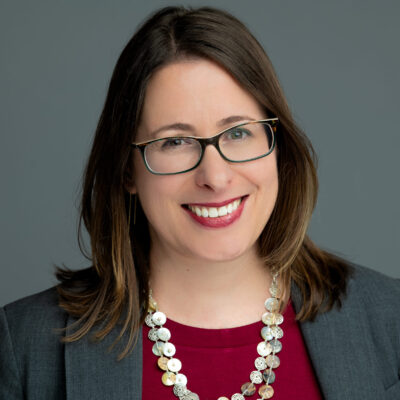 Sonja Krane, Ph.D.
Senior Associate Publisher, American Chemical Society, Publications Division
Sonja Krane, Ph.D., is Senior Associate Publisher at the American Chemical Society. Following undergraduate and graduate studies in chemistry, as well as work experience as a medicinal chemist, Sonja joined the ACS Publications Division as Managing Editor of the Journal of the American Chemical Society. She currently manages a portfolio of thirteen journals and, in this role, she supports the strategic development of these titles and the implementation of editorial initiatives that enable the journals to excel in their fields. She has led efforts to launch new titles, including expansion of the ACS's Environmental Science & Technology portfolio. Sonja contributed to the overhaul of the journal licensing options in support of ACS Publications' Open Science program, and she led the successful development and launch of several Artificial Intelligence-Assisted tools across the journal portfolio.
Heather L. Tierney, Ph.D.
Manager, Publication Ethics, American Chemical Society
After completing her Ph.D. in Chemistry at Tufts University, Heather joined the American Chemical Society (ACS) in 2010. In her time at ACS, Heather has worked as Managing Editor for the journals ACS Nano, Nano Letters, Accounts of Chemical Research, and Chemical Reviews. In 2016, Heather undertook a new role at ACS, as Managing Editor, Journals and Ethics Policy, and in 2018 she takes on the role of Manager, Publication Ethics. Heather helps to provide guidance on publication ethics and policy in accordance with industry standards as set by the Committee on Publication Ethics (COPE) and other external agencies. Heather is also a member of the COPE Council.
Gabriel Kaetan Baio Ferreira
Customer Success Specialist, CAS
Gabriel has a Bachelor, a M.Sc., and a Ph.D. degree in Chemistry from Universidade Federal do Parana (Curitiba, Brazil). Has six years of experience in chemical research with emphasis on Inorganic and Bioinorganic Chemistry, Materials Science, Catalysis and Chemical Synthesis, working in research labs in Brazil and Spain. In academic area, has experience as a professor of Inorganic Chemistry at high school, undergraduate and graduate level. Currently works as a Customer Success Specialist at CAS, a division of the American Chemical Society, supporting new sales, renewals, ensuring a great user experience on platforms that provide scientific and technological information to support researchers and innovators on their newest discoveries and developments.
Nacole B. King, Ph.D.
Senior Physical Scientist, Government Accountability Office
Dr. Nacole King received her Bachelors of Science degree in Chemistry from Virginia State University (2010) and Ph.D. in Solid State Inorganic Chemistry from North Carolina State University (2015). Nacole studied the synthesis and structural characterization of metal-oxide semiconductors for application in solar energy conversion. Afterwards, she held a position as an Assistant Professor at Shaw University. She also served as National Research Council Postdoctoral Fellow at the National Institute of Standards and Technology (NIST) and Science Technology Fellow with the Department of Energy. In 2019, Nacole joined the Government Accountability Office in the Professional Development Program, and is now a Senior Physical Scientist in the Science Technology Assessment and Analytics portfolio.
Jeanne Garbarino, Ph.D.
Director of RockEDU Science Outreach at The Rockefeller University
Jeanne is the Director of RockEDU Science Outreach at The Rockefeller University. Along with the RockEDU team, she works to promote and support science outreach within the scientific community, open channels for everyone — scientists and nonscientists alike — to develop an appreciation for science as a human endeavor, and to provide equitable access to scientific resources and opportunities that genuinely reflect the process of science. She is deeply interested in how to build meaningful professional connections within the science outreach and engagement professional space, and to promote the continued professionalization of the science outreach field. Before becoming a practitioner of science outreach, Jeanne kicked off her scientific career as a lipid biochemist, earning her PhD in metabolic biology from Columbia University, then conducting postdoctoral studies on cholesterol transport at Rockefeller. You can find Jeanne on Twitter, Instagram, and in the woods (whenever possible). Say hi @JeanneGarb.