State University of São Paulo (UNESP) – Virtual Event
Event Information
About
ACS on Campus will hold a virtual event for students and researchers at UNESP on April 7. Join us for an exciting session of publishing talks, career tips, and the latest ACS Resources you can use to grow your career. Network with local professionals and peers and make lasting connections.
The event is FREE and open to all students and researchers studying the sciences, not just chemistry! Note: you will need a free ACS ID to register for this event.
Monday, April 12
2:00-4:00pm (GMT-3) | 1:00-3:00pm (Eastern)
Agenda
Your Rights and Responsibilities: Open Access, Copyright, and Ethics
Beyond the Bench: Exploring Careers Outside of the Lab Coat
Featured Speakers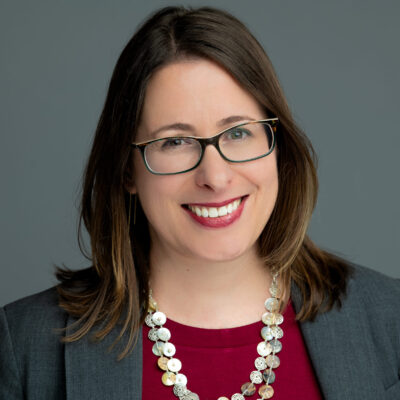 Sonja Krane, Ph.D.
Associate Publisher, American Chemical Society, Publications Division
Sonja Krane is an Associate Publisher with the American Chemical Society's Journals Publishing Group. She is responsible for the strategic management, editorial resourcing, financial management, and overall success of 13 journals, including Chemical Reviews, ACS Catalysis, and the Environmental Science & Technology journals. Prior to joining ACS as Managing Editor of the Journal of the American Chemical Society, Sonja received her Ph.D. in organic chemistry from Columbia University in New York and completed a postdoctoral appointment at the University of Pennsylvania.
Heather L. Tierney, Ph.D.
Manager, Publication Ethics, American Chemical Society
After completing her Ph.D. in Chemistry at Tufts University, Heather joined the American Chemical Society (ACS) in 2010. In her time at ACS, Heather has worked as Managing Editor for the journals ACS Nano, Nano Letters, Accounts of Chemical Research, and Chemical Reviews. In 2016, Heather undertook a new role at ACS, as Managing Editor, Journals and Ethics Policy, and in 2018 she takes on the role of Manager, Publication Ethics. Heather helps to provide guidance on publication ethics and policy in accordance with industry standards as set by the Committee on Publication Ethics (COPE) and other external agencies. Heather is also a member of the COPE Council.
Gabriel Kaetan Baio Ferreira
Training Consultant – Brasil, Chemical Abstracts Service (CAS)
Gabriel has a Bachelor, a M.Sc., and a Ph.D. degree in Chemistry from Universidade Federal do Parana (Curitiba, Brazil). Has six years of experience in chemical research with emphasis on Inorganic and Bioinorganic Chemistry, Materials Science, Catalysis and Chemical Synthesis, working in research labs in Brazil and Spain. In academic area, has experience as a professor of Inorganic Chemistry at high school, undergraduate and graduate level. Currently works as a Customer Success Specialist at CAS, a division of the American Chemical Society, supporting new sales, renewals, ensuring a great user experience on platforms that provide scientific and technological information to support researchers and innovators on their newest discoveries and developments.