Stay Informed
Keep up to date on the latest happenings within ACS and the global chemistry enterprise.
Join the ACS Community
Become a part of a network of nearly 157,000 chemists from around the world. Get discounts on meeting and courses, and gain access to exclusive career services.
Become an ACS Member!
More Informational Resources
The purpose of the Ombudsperson is to serve as an independent liaison between ACS Publications and the chemistry community to address concerns about Editors, Editorial Advisory Board (EAB) members or reviewers regarding the peer review process.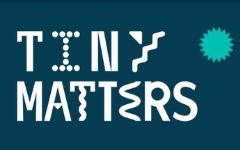 A science podcast about things small in size but big in impact. Every other Wednesday, join hosts Sam Jones and Deboki Chakravarti as they unpack the little things that make the big things in our world (both good and bad) possible.
See the latest from ACS Publications on the Axial blog; providing ideas, insights, and advice from the scientific community.